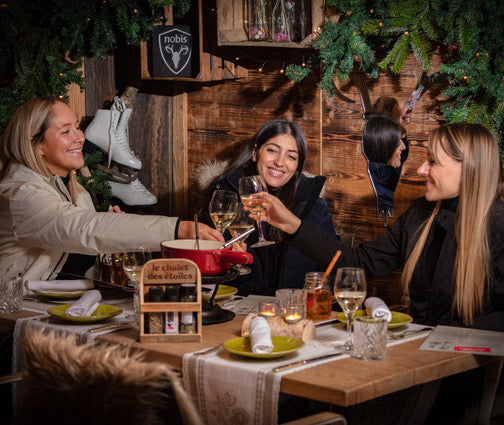 Chalet des Etoiles at the 4 Seasons Hotel Les Bergues
Indulge in a typical Swiss cheese chalet on our rooftop pop-up restaurant offering panoramic views of the lake Geneva and the snow-capped mountains.
The most breathtaking view in Geneva!  Immerse yourself in a cosy chalet atmosphere enhanced by wood panels, furry rugs and faux-fur cushions and throws. Vintage skis, festive wreaths and twinkling lights create an authentic mountain feel, perfect for an intimate tête-à-tête with friends, colleagues or loved ones.  
Nobis is proud to collaborate with the teams from local establishments Chez Calvin & l'Esquisse, gearing them up for the harsh winter conditions with style & class. DJ J.Dumas will ensure that the vibes are festive and classy on the most exclusive rooftop of the city.
Available until December 22nd from Wednesday to Sunday, 19h and 21h15.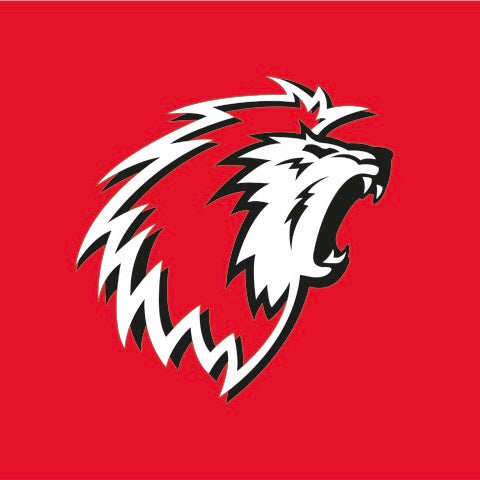 LCH x Nobis
Lausanne Hockey Club and Nobis seal a partnership to beat the winter!

The Lausanne Hockey Club and Nobis, the Canadian manufacturer of real down jackets, coats and parkas, are proud to announce their partnership for the autumn-winter 2021-22 season. The Toronto-based brand, known for its cutting-edge and highly functional outerwear, is setting a new standard for quality, waterproofing, comfort and style in warm clothing.

Marcy Fluckiger, Nobis importer for Switzerland: "We are looking forward to providing LHC fans with innovative clothing that reflects their passion for one of the most popular sports in the world.
Chris Wolf, CEO of Lausanne Hockey Club: "We are proud to be associated with such a dynamic brand as Nobis, whose values and qualities match those of our community."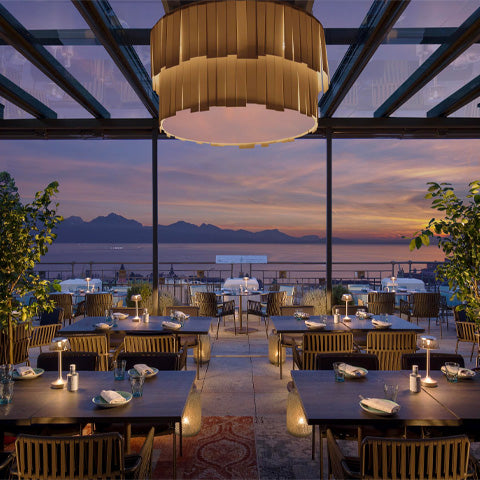 Collab Sky Lounge x Nobis
The Royal Savoy Lausanne is opening L'Après-Sky, a winter pop-up restaurant within the Skylounge restaurant, one of the few rooftops in Lausanne, offering an exclusive experience and a breathtaking 360º view of the city and Lake Geneva. The opening of L'Après-Sky is also an opportunity to discover the new Executive Chef Ludovic Douteau, who arrived in September 2021. This unique event in a luxurious setting with a warm winter atmosphere and a view of the mountains offers a moment as if we were in a mountain resort during winter sports.

This season, Skylounge is partnering with Nobis, the Toronto-based brand known for its cutting-edge, highly functional outerwear that sets a new standard for quality, waterproofing, comfort and style in warm clothing. You'll have the opportunity to try out these jackets to keep you warm while you enjoy your fondue at the Après Sky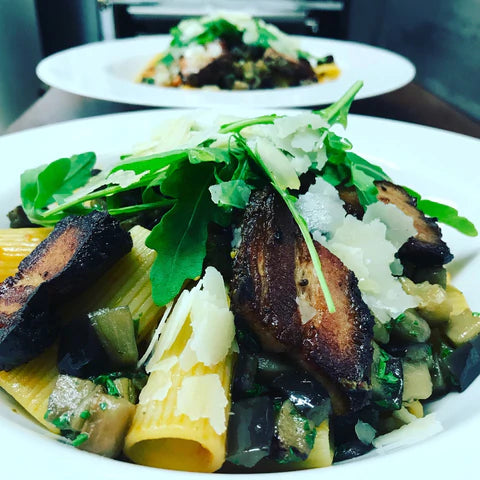 La Grappe d'Or x Nobis
Laurent Bigler's Grappe d'Or has proven itself and the establishment is now positioning itself as a den of bistronomy where all-Lausanne meets and shows itself. Whether at the bar at the entrance, on a high table or in the hall, the place is always full. In the plates, we are eyeing the Italian side with a certain happiness.
As a starter, the asparagus is accompanied by San Daniele, the buffalo mozzarella tomatoes and the soft-boiled egg of a parmesan cappuccino for a result that is always original and effective. The pasta and risottos are very well made, like this octopus risotto, very creamy and tasty as desired. As for the roasted meats, another specialty of the house, they are juicy and tender, their cooking perfectly controlled and the garnishes in season. A cooperation that aligns with the values of Nobis, precision, integration of technique in clothing and elegance, without sacrificing style for functionality, a new class of luxury.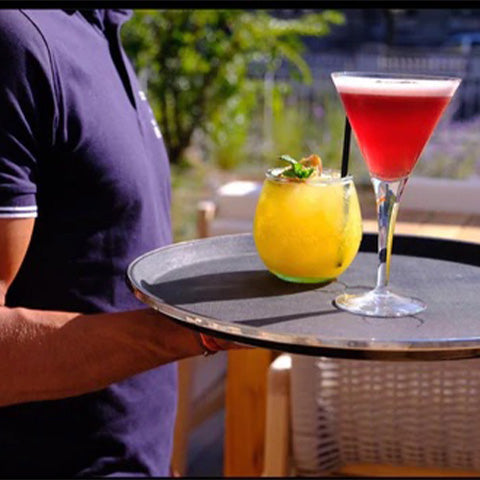 Jardins De Pam x Nobis
At the Jardins de PAM, you can enjoy Asian and Mediterranean cuisine, accompanied by signature cocktails, with a 360-degree view of Lausanne. The PAM Gardens consist of three gardens. The Mediterranean garden, on the rooftop, is a perfect place for sunny days. Below, the indoor restaurant, with water garden, is a comfortable place to dine. Finally, you can disappear into the jungle of the bar until late at night.
Les Jardins de PAM is a cool place in Lausanne that reopened in June 2021. Here you will find yourself surrounded by nature and a 360 degree view of the city. Guests can enjoy signature cocktails, accompanied by an Asian / Mediterranean tapas  menu prepared by two chefs. If you are wondering who / what is PAM, come and discover the Perchoir, the Abreuvoir and the Mangeoire. Indeed, the concept
evolves around nature. The inspiration started from the fact that the building looks like a bird's nest.
Nobis is proud to support the team that aligns the same value of excellence.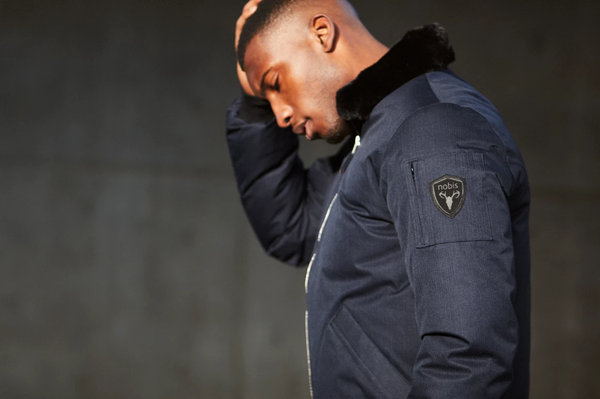 PSG x Nobis
To celebrate the grand opening of their pop-up store in Paris, Nobis joined together with Paris Saint-Germain Football Club to create an iconic bomber jacket.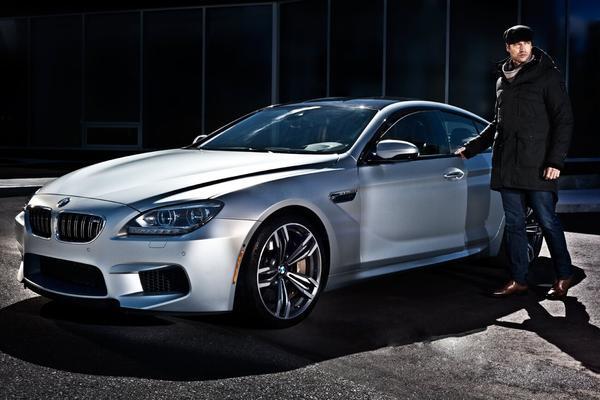 BMW x Nobis
The Shelby 'Powered by M' celebrates the alliance of BMW and Nobis for our first collaboration.This partnership boasts confidence and advanced performance – showcasing the details and craftsmanship that celebrate the balance of fashion and function that both brands strive to exceed - distinction and excellence at its finest.
Sully Wong x Nobis
The Nobis x Sully Wong-Hi embodies the fundamental synergy between both Toronto born brands. Beyond the effortlessly sleek, tailor-made exterior, the Hi exposes the shared philosophy of exceeding expectations and collective value in superior construction. This partnership produces an original sneaker that is carefully built from the inside out, ensuring there is no compromise of style and comfort for performance.
Nobis' industry leading Sympatex membrane and seam seal construction alongside Sully Wong's unique honeycomb and EVA footpad technology provides a fully functional and waterproof leather sneaker, capable of taking the wearer from the city streets to the office with ease.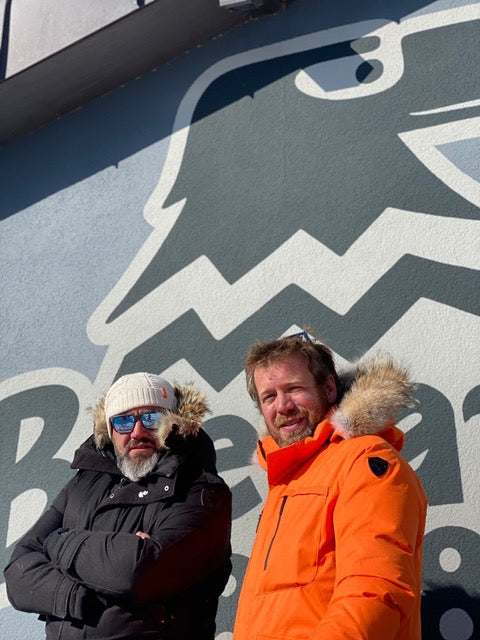 Rebellion Grill x Nobis
At the train terminal of Bretaye Villars, you will find the new Rebellion Grill located on the first floor of the unmissable Bretaye 1808 restaurant.
Jerome Lorin, the boss, welcomes you with a smile and a glass of white wine in hand. A soul of a restaurateur and son of a butcher, we quickly understand from his love for fine food and conviviality that we are going to step into another universe and change rhythm. Beautiful dishes and a great wine cellar await customers after their skiing adventures.
The Rebellion Grill was made for epicureans, to meet in a place based on 'the Truth': materials that don't cheat: wood, metal, colours with natural light pigments ... a must see! The natural light is well controlled, very subtle, discreet and elegant; made to relax and make everyone comfortable. Everything is a perfect match with nature from the snow to the surrounding mountains.
The Rebellion Grill at Bretaye 1808 shares the same values as Nobis: elegance, perfection and precision. Meet with friends and take a break between slopes, welcome to the universe of Rebellion Grill.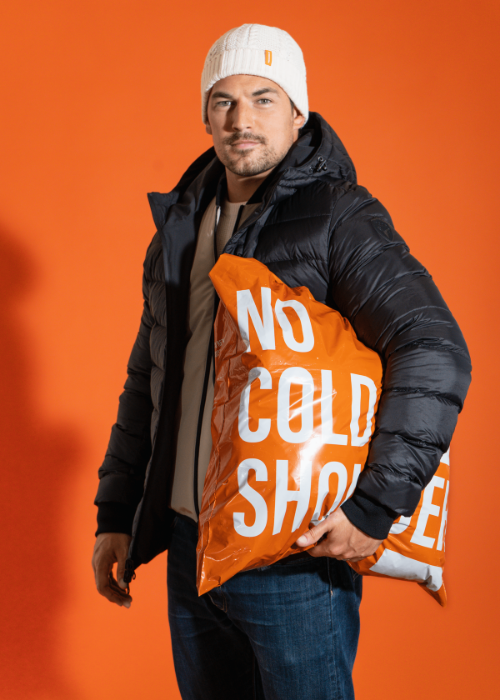 No Cold Shoulder x Nobis
Launched in 2020, #NOCOLDSHOULDER is a global initiative designed to collect gently worn jackets and place them on the shoulders of vulnerable community members around the world. Throughout November, we have made an initial commitment to provide warmth to 15,000 people worldwide.
As part of our commitment to providing warmth to children, families and individuals in need through the No Cold Shoulder program, we have created a network of like-minded organizations around the world to help you make a difference in your own community. You can safely and easily drop off a gently used jacket at one of our retail partners in select cities.